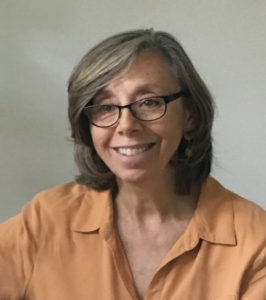 As a prac­ti­tioner of mind­ful­ness for over forty years, I bring together the wisdom and view of ancient contem­pla­tive tradi­tions with the skillful means of contem­po­rary psychology. I work exten­sively with clients facing strong emotional states, self-esteem and rela­tional issues. My intention is to meet you where you are with warmth and spacious­ness so that your inherent insight and wisdom can unfold. Through the work of self-awareness in a safe container, it is possible to find the confi­dence to open to all states of mind.
I am a licensed psychother­a­pist in private practice and have held a masters degree in Transper­sonal Psychology from Naropa Univer­sity since 1999. I have in-depth training in both devel­op­mental and trauma-based work through Hakomi Inte­gra­tive Somatics. My expe­ri­ence tells me that the body holds insight and truth. Therefore my work is somat­i­cally based and present-centered. I also do dream work as another means for personal insight.
Since 2000, I have been a faculty member in the master's Transper­sonal Coun­seling Psychology depart­ment at Naropa Univer­sity. I have also led women's groups, at times working with the artistic process, as well as mind­ful­ness-based group retreats.
For a decade, I was trained in Plant Spirit Medicine energy work as well as in the rituals of the indige­nous Huichol tradition which recog­nizes sacred rela­tion­ship with the elemental world.
Finally, in recent years, I have had my own personal training in the cancer journey and have explored illness and loss as a path for trans­for­ma­tion. If illness has been a catalyst for your own personal work, I welcome working with you.
If illness has been a catalyst for your personal work, I welcome working with you.
If personal growth on a spiritual level is calling you, I welcome working with you.
If strong emotional states challenge your sense of well-being, I welcome working with you.
If rela­tion­ship or self-esteem issues are keeping you stuck, I welcome working with you.