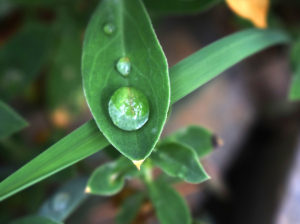 The creden­tials for a tradi­tional main­stream coun­seling psychology degree and that of a degree for the contem­pla­tive psychother­a­pist are one in the same. This rigorous standard is required by the State Board of Regis­tered Psychother­a­pists. However, the approach of these two kinds of therapies differs.
The tradi­tional and more main­stream counselor applies the theories and knowledge learned in their univer­sity training to the issues of the client. The system of ideas, maps, concep­tual framework and overall knowledge are the resources for working with the problems and predica­ments clients bring. This is one way that knowledge brings change.
But there is another way of "knowing". A contem­pla­tive way- one that is open and intuitive, an intel­li­gence that gets to the heart of the matter in the most simple way. This knowing goes beyond theo­rizing and psychol­o­gizing. It comes from the natural insight that reveals itself through personal inquiry- one that requires a grounded stillness and warmth. This awareness is what provides a path toward movement in the rela­tion­ship with the client and for the client and their issues.
As a "contem­pla­tive", beyond my univer­sity training, I have been trained in the art of stillness through medi­ta­tion. For the past 45 years, I have practiced "letting go", in "being with" and trusting in my capacity to know what needs to happen through medi­ta­tion. This allows me to be with others in the same way, helping others to "be with" the suffering, the confusion, pain and fear that we all face. It is my calling and my life's work. This is the only genuine and long-term way that I have found that actually brings joy, confi­dence and purpose.